For English
We bring the bounty of the sea from Miyako, Iwate Prefecture to your table.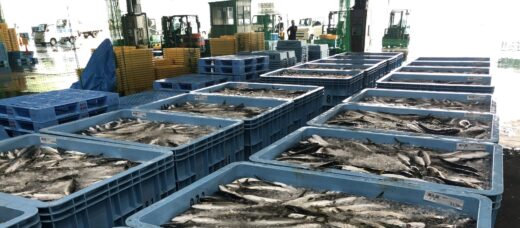 the Sanriku region. In order to provide you with the delicious seasonal flavors caught in each season, we sell not only fresh fish, but also a variety of processed seafood products that do not contain flavor enhancers.
We hope you will enjoy the taste of Sanriku.
「Marutomo Shimaka's "Four Laws of Taste」
| | |
| --- | --- |
| We serve seafood landed at the Miyako City Fish Market, etc. That is why we go beyond local production for local consumption to the whole country. You can enjoy the delicacies of Sanriku wherever you are.  | We purchase seafood from the local fish market. That is why we have realized the ideal of good quality at a reasonable price. |
| We provide food that allows you to see the "face" of the producer and processor. That is why you can fully enjoy safe and reliable ingredients.2. We provide food that allows you to see the "face" of the producer and processor. That is why you can fully enjoy safe and reliable ingredients. | We are particular about raw materials and produce processed seafood products without flavor enhancers. That is why you can enjoy them at your dining table as soon as they arrive. The smiles on your family's faces will grow. |
<Marutomo Shimaka Co., Ltd.>
Representative Director Tomokatsu Shimaka
We procure seasonal seafood from fish markets in the prefecture, centering on the Miyako fish market, and operate a fresh fish wholesale line. We are particular about "because it is a fish shop" and manufacture and sell the primary processing of fresh fish and additive-free processed products.

32-15, Sentoku-Dai 13 Chiwari, Miyako City, Iwate Prefecture